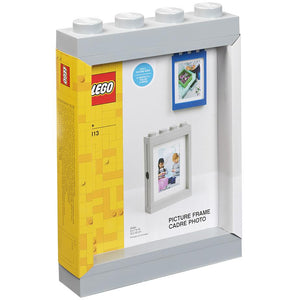 Number 4113
Ages 3+
1 pieces
RRP $49.99
Highlight family and school photos in a colorful LEGO picture frame that holds the common photo formats. Compatible with our Minifigure Display cases and deep enough to allow display of minifigures.
The frame fits two different photo sizes: 5×7 in / 10×15 cm.
Made from ABS plastic. BPA, PVC, and phthalate free.
Weight: 0.36 kg
EAN: 5711938033613
Box Length: 268 mm
Box Width: 191 mm
Box Height: 47 mm
You might also like